Widmann Party Fashion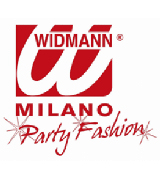 Italian party fashion brand Widmann s.r.l. is one of the most well established party costume makers in Europe with over 60 years of experience and professionalism. Renown for its massive carnival festivals, Italy is the home of some of the most fabulous designs for party and fancy dress anywhere on the planet.
In post war Milan, Dina and Federico Widmann, in 1951, began the activities of the Widmann company by representing famous German toy factories in Italy and ran a small wholesale business for the needs of the time. Ever expanding its range, in the 70s the business increasingly became oriented towards products for carnival and festivities in general.
In the 90s the company began exporting to most European countries starting the growth path that led to hugely successful brand that it has now become.