Shipping
We offer several shipping options. During checkout the best ones for your parcel will be offered so you can select what best suits your needs.
Orders received and paid for by 2.00pm UK time are usually dispatched same day (excluding weekends and holidays.) Orders received after the deadline will be dispatched the next working day.
We are based in the UK and ship worldwide.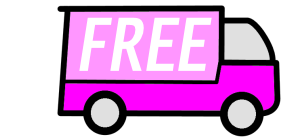 Standard

(Usually via Royal Mail)
UK

FREE SHIPPING
2-5 days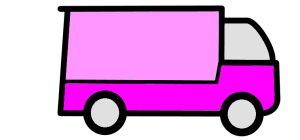 Priority

(Airmail)
UK
n/a
Europe1
(non-EU)
£10 per 2Kg
7-10 days
Region 1&31

£20 per 2Kg
7-21 days
Region 21

£25 per 2Kg
7-21 days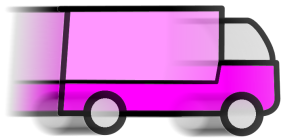 Expedited

(Special Delivery or Courier)
UK

£10 per 2Kg
next day
Europe1
(EU)
£25 per 2Kg
2-5 days
Europe1
(non-EU)
£35 per 2Kg
2-5 days
Region 1&31

£45 per 2Kg
3-7 days
Region 21

£55 per 2Kg
3-7 days
Delivery times show are estimates in business days, delivery times may be longer than indicated2. For urgent orders you are advised to choose an Expedited service.
For Delivery updates please check the carrier's website for updates using the parcel ID number we send you.
Deliveries outside the UK3 may be subject to additional local customs and import duties for which the recipient is responsible.
Please check the package upon receipt, if it is obviously damaged please reject the parcel, do not accept or sign it please also notify us immediately. In the event of any missing, incorrect or damaged items please contact us as soon as practical for advice.
Due to volumetric constraints very large or bulky items may cost more than indicated and we will contact you for your authorisation to proceed should this be the case.
PROHIBITED ITEMS: Some international destinations may have restrictions importing on batteries, liquids and certain embargoed goods. Please do not order items which you cannot legally receive at your destination, we cannot be held responsible for any loss or consequences.
Notes:
1 See Royal Mail for details of which countries are included in each region.
2 Peak times, extreme weather, customs and excise delays and other local service disruptions can delay parcels beyond our control. If you have a firm deadline for delivery please contact us prior to shipping to confirm we can meet it.
3 Shipments to countries which have a Free Trade Agreement with the UK are not usually subject to import duty tariffs but may still be subject to local sales or goods taxation which is the responsibility of the recipient to pay. If you are in doubt, please contact your local customs authority for advice before ordering.
We will contact you prior to dispatch for your authorisation if shipping prices differ, eg: for bulky items.