Kraszek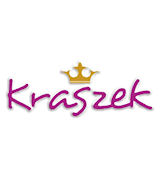 Kraszek costumes "fun with imagination" are a family run company in Poland who for over 20 years have been locally producing costumes of high quality, not only for carnival balls but also for all kinds of performances in kindergartens, schools, community centers, and other theatrics. The full range includes clothes for the Nativity play, Halloween costumes, Christmas, Easter, animals, and even fruits and vegetables.
Not only do the designs look good but but are comfortable and sewn from quality materials so children feel good in them. These outfits are not just for one ball or performance but are also great fun wear for every day.
Costumechest is incredibly honoured to be the first UK outlet for the Kraszek brand and has worked closely with the team to specifically ensure the products meet the highest expectations.
There are no products in this section