Disney Boutique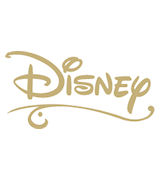 Disney Boutique is a collection of the ultimate official Disney themed party wear dresses for girls by Travis Designs. Sophisticated styles with exquisite detailing that every little girl will love, drawing on storylines and details from their favourite animated heroines. The collection is refreshed twice per year so each dress is available in limited numbers making them highly collectable too.
Each dress is British designed and uniquely styled incorporating a range of beautiful fabrics and finishes to tell the story of a classic Disney Princesses or Disney Fairy.
Quality is everywhere in these designs, from concealed zips and charming buttons, french seams, rolled hems, bespoke ribbon bindings and silhouette details. Every dress is fully lined and comes complete with a Disney charm.
Disney Boutique is only available via select online retailers and high-end boutique stores so Costumechest is exceptionally proud to have been selected by the Disney and Travis Designs team to not only help launch this range but be a key online retailer.
There are no products in this section